IDH receives 6 much-needed ICU ventilators from Dhammika Perera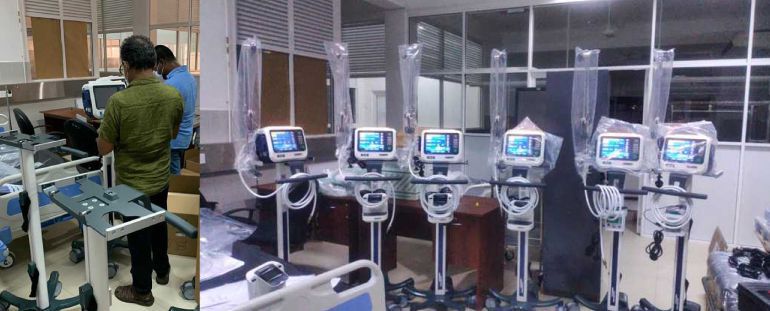 25-03-2020
The Infectious Disease Hospital (IDH), which has been playing a critical role in the fight against COVID-19, today received six critically necessary and globally scarce ventilators via a philanthropic intervention by business leader Dhammika Perera.
Air-freighted and made in Switzerland, the six ventilators and six beds were installed today at the newly set-up Intensive Care Unit at IDH.
The much-needed reinforcement at IDH is part of a Rs. 70 million commitment by Perera, who was the first business leader to openly join the battle against the spread of the novel coronavirus COVID-19 in Sri Lanka, which has infected over 100 locals.
As exclusively reported by the Daily FT earlier this week, Perera said he would air-freight six ICU ventilators for IDH, as well as ship 485 hospital beds, including 169 ICU beds, for both children and adults.
This was the first major philanthropic announcement by a business leader in the battle against COVID-19 and in support of mitigation measures initiated by President Gotabaya Rajapaksa.