Mr. Kapila Dodamgoda appointed Independent Non Executive Director of Vallibel Finance PLC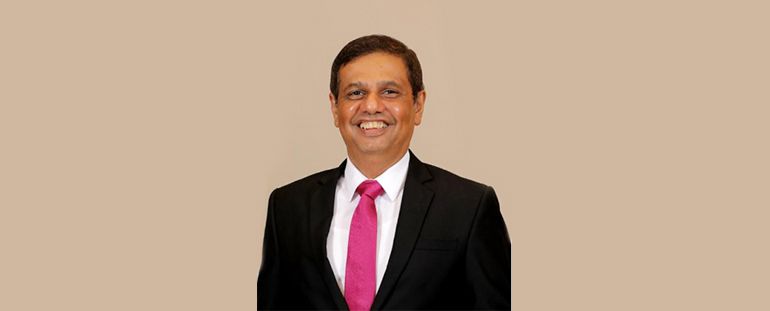 25-09-2023
Vallibel Finance is pleased to announce of the appointment of Mr. Kapila Dodamgoda as an Independent Non Executive Director of the company, with effect from 5th September 2023. With a proven track record that will augment the Board of Directors that is leading Vallibel Finance PLC to new heights.
Mr. Dodamgoda was the Finance Director for MAS lnvestments, the non-apparel Investment arm of MAS Group. Before taking on this role, he served as the General Manager of Finance - Overseas Operations in Madagascar, Vietnam, and India for MAS Active (Private) Limited and the Financial Controller for Shadowline (Private) Limited. He was also a Senior Manager in Trade Finance and Corporate Finance (Project Monitoring) at Vanik Incorporation Limited and an Engineer at Hayleys Electronics (Private) Limited.
He is the Regional Director of the Institute of Certified Management Accountants - Australia & New Zealand(ICMA-ANZ) Sri Lanka and the Founder/Managing Director of the Academy of Finance (Private) Limited. The Academy of Finance has pioneered the launching of the ICMA-ANZ, Chartered Institute of Securities and lnvestments (CISI-UK), Institute of Internal Auditors (IIA-USA), and the Asia e University educational programmes in Sri Lanka under his leadership and guidance. He was also a Director of the National Engineering Research and Development Centre (NERD) from 2020 to 2022.
Mr. Dodamgodaholds a Master's Degree in Economics from the University of Colombo and a Bachelor's in Electronics and Telecommunications Engineering from the University of Moratuwa. He is a Fellow Member of ICMA-ANZ, andthe Chartered Institute of Management Accountants (CIMA-UK). He holds Memberships with the CISI-UK, the Chartered Institute of Marketing (CIM-UK), the Sri Lanka Institute of Marketing, and the Institute of Engineers (Sri Lanka). He has been a key resource person for finance in educational programmes conducted by a number of professional accounting & finance bodies, universities, and corporations.