Vallibel Finance records solid 1h results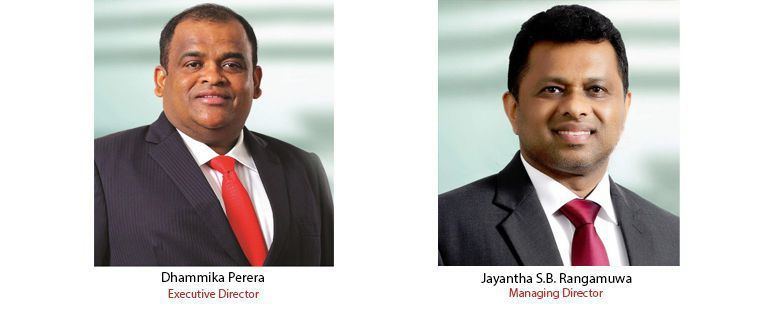 30-11-2020
Amidst unprecedented disruption brought by the Covid 19 impact, Vallibel Finance has been able to record steady performance weathering many challenges.
Vallibel Finance continued to set the bar soaring with profits before tax (PBT) reaching a high of Rs. 890 Million for the first six months ending September 2020. Total assets crossed Rs. 52 billion growing by 4 percent; resulting in an impressive Balance Sheet, placing the company among Sri Lanka's largest in terms of assets.
"Vallibel Finance has shown its resilience, owing to prudent management skills and sustainable pursuit of growth. Nevertheless, we consistently remain a step ahead of such external challenges by adopting prudent practices, anticipating customer needs and seeking opportunities to maintain sustainable competitive advantage," says Vallibel Group Chairman Dhammika Perera.
Deposits, the barometer of public confidence amassed to Rs. 30 Billion, growing exponentially by 8.81% over the previous period. "The first half of the year was turbulent, testing the resilience of the entire country. Yet Vallibel Finance has sailed swiftly through the storm, bettering its own benchmarks, both qualitative and quantitative during a very challenging and daunting period of time. In-timely responses to challenges our staff admirably performed well in implementing our tried and tested strategies well." says Managing Director Jayantha S. B. Rangamuwa.
He further added "It has been yet another satisfactory performance against the odds, thanks to Vallibel Finance's home-grown ability of being able to respond to adversity with an aptly resourceful and innovative strategy."
Meanwhile, the company grew its loan book even during very challenging times by 4 percent reaching Rs. 41.8 billion from a previous Rs. 40.2 billion. Non-performing loans (NPL) ratio of 6.68% mutes testimony to the company's legacy of financial stewardship during exceedingly challenging times which is far better than the industry average.
Being very optimistic aboutthe outlook,despite the current uncertain situation Vallibel Finance commenced its landmark seventeen story head office complex along with an uninterrupted branch expansion extending its roots toAmbalantota, Thambuththegama, Kohuwala and Ja-ela during the period.
Notably, Vallibel Finance has been honored and awarded as the Brand of the Year 2020 in Sri Lanka, while upgrading its brand rating to "A+", being a strong and respected industry name.
Also, Vallibel Finance has once again been listed as one of the Great Workplaces to work in Sri Lanka for the second successive years of 2019 and 2020.