Vallibel Finance reports strong growth despite challenges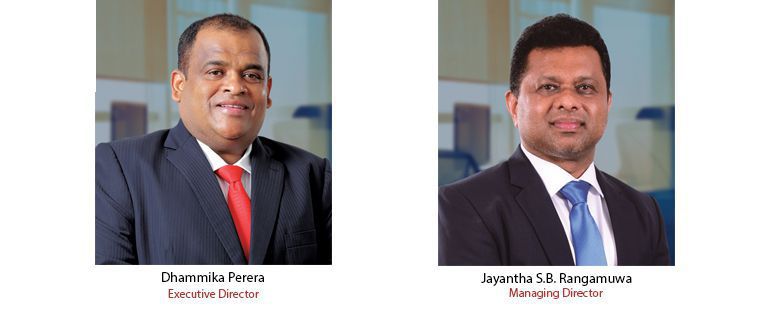 22-10-2019
Assets amass to Rs. 50 billion and profits reach Rs. 1.2 billion in 06 months as Vallibel Finance records significant gains
Despite Sri Lanka's financial landscape being tormented by uncertain environmental conditions in a topsy-turvy first half, Vallibel Group's name-bearing finance company has experienced smooth sailing as usual. Amidst many challenges, Vallibel Finance continued to set the bar high with profits before tax (PBT) reaching a record high of Rs. 1.2 billion for the first six months ending September 2019, increasing from Rs. 1.01 billion against the corresponding period of the previous year. The 17.5 percent increase in profits assumes greater significance than the numbers show, given the external volatility that has been bruising the industry continuously.
At the end of just 12 years since its inception, the company's assets column read Rs. 50 billion – a monumental feat for a newcomer – earning Vallibel the title of an old industry's new trail-blazer. Total assets crossed Rs. 50 billion growing by 15.7 percent against the Rs. 43.2 billion recorded in the corresponding period in 2018, resulting in an impressive Balance Sheet and placing the company among Sri Lanka's largest in terms of assets. Further, Net Interest Income increased to Rs. 1.91 billion recording a growth of 22.5 percent against the previous figure of Rs. 1.56 billion.
"Challenging and daunting times have been the backdrop of our record-breaking results previously and in the current financial year, the top half was even more turbulent, testing the resilience of the entire country. We are proud to say that Vallibel Finance has sailed swiftly through the storm, bettering its previous best," says Vallibel Group Chairman Dhammika Perera, who has been at the helm throughout the company's 12 years of remarkable growth.
Public confidence in the company withstood the difficult times experienced in the country with deposits adding up to Rs. 27.6 billion – a satisfactory increase of 15.3 percent over the previous period where deposits stood at Rs. 23.9 billion – further improving an all-time record. "It's all about how well the public accepts you, and our key indicators speak volumes of the trust we enjoy across the country," mentioned Jayantha Rangamuwa, Managing Director of Vallibel Finance.
He also explained that massive external challenges have been conquered by the solidity of the company's systems, coupled with the commitment of its workforce and the entrepreneurial acumen of a business giant par excellence. "It has been yet another satisfactory performance against the odds, thanks to Vallibel Finance's home-grown ability of being able to respond to adversity with an aptly resourceful and innovative strategy," he added.
Meanwhile, the company's efforts as a development catalyst were in full swing with its loan book growing by 12.6 percent reaching Rs. 40.2 billion from a previous Rs. 35.7 billion. Interest income grew by 20 percent reaching Rs. 4.41 billion against the previous figure of Rs. 3.67 billion while maintaining a healthy nonperforming loans (NPL) ratio of 3.61 percent – a commendable feat in a challenging environment.
Leading business magazine LMD adjudged Vallibel Finance as the most respected finance company in Sri Lanka in 2017 and among the top 25 most respected entities this year, while Brand Finance upgraded the company's brand rating to "A+" further enhancing its widely established brand reputation of being a strong and respected industry name, achieved within a relatively short period of time.
Vallibel Finance is also credited with the development of several revolutionary products including Vallibel Auto Draft and Vallibel Wheel Draft, further complemented by a host of other standard-bearing financial services delivered with speed, efficiency and convenience as never seen before in Sri Lanka's financial services industry.