Vallibel Finance Moratuwa and Hanwella gets a brand new look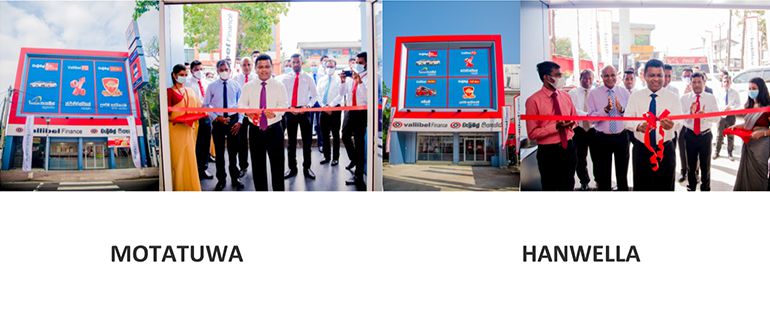 10-01-2022
Vallibel Finance gave its Motatuwa and Hanwella branches a face-lift and re-launched the familiar 'red and white' center of excellence, reaffirming its commitment to the bustling towns.
The modernized new branches amplifies Vallibel's strong reputation as the finance company that's setting the pace as customers walk back into the familiar address now sitting on the cutting-edge. "Customers, old and new will find our center of excellence not just an exciting place to visit but with the same loyal staff poised to offer unmatched financial services supported by new technology, says Jayantha Rangamuwa, Managing Director.
"We have a great relationship in Motatuwa and Hanwella, bringing financial solutions tailor-made to a vast number of people. The two branches will be able to broaden our offerings, enhancing the quality and speed of service which Sri Lanka know us for, said Mr. Rangamuwa, speaking at the reopening.
Vallibel Finance leads the industry with its home-grown and award-winning formula, taking firm roots across the country and its forays on the pinnacle of success have ensured its place as the Best Finance Company awarded by the Global Economics, UK.
Vallibel Finance continues to take firm roots across the country and deals primarily in Leasing, Fixed Deposits, Three Wheeler Leasing, Gold Loans, Mortgage Loans, Education Loans, Auto Drafts and Microfinance products deployed via a cutting-edge technological framework.