Vallibel Finance brings to historic Avissawella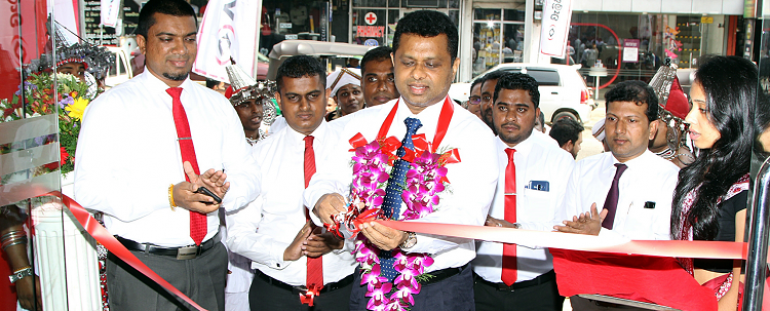 09-01-2019
Vallibel Finance unveiled its renowned brand of financial services from its dedicated new branch in Avissawella. The new branch of Vallibel Finance was opened at No 19, Colombo Road, Awissawella, amidst a distinguished gathering that applauded a pledge to help the city thrive on the cutting-edge.
"Avissawella is a city from the past giving rise to a brand new future founded on industrialization – built on its legacy as Seethawakapura. The strategically-placed city is poised for an economic boom and in Vallibel Finance has the financial powerhouse that's equipped to shift greater wealth", said Jayantha Rangamuwa, Managing Director, at the ceremonial opening of the brand new branch.
At Vallibel Finance we have built a legacy of trailblazing excellence on our intricate understanding of the people we serve and our ability to surpass expectations of delivery", said Mr. Rangamuwa. Each move into a new locality comes through exhaustive preparedness and Vallibel's team on the ground in Avissawella is trained to deliver on the cutting-edge, he said.
Vallibel Finance, as the name bearer of the giant Vallibel conglomerate has revolutionized the role of a finance company as a catalyst of development with the revolutionary product of Vallibel Auto Draft, complimented by a host of other standard-bearing financial services delivered with the kind of speed, efficiency and ease never seen before.
Vallibel Finance has firmly taken roots across the country primarily in Leasing, Gold Loans, Fixed Deposits, Mortgage Loans, Education Loans, Auto Drafts and Micro finance products deployed via a cutting-edge technological framework connected to its rapidly expanding branch network.