Jayantha S B Rangamuwa to lead Pan Asia Bank as new Chairman.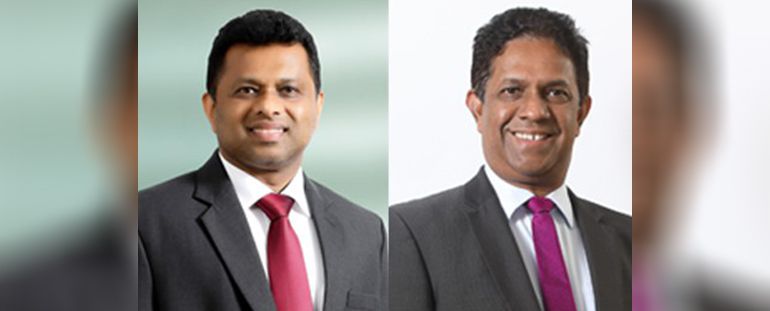 30-04-2021
A highly-acclaimed leader and a veteran in the financial services industry, Mr. Jayantha S B Rangamuwa, has been elevated to the post of Chairman of Pan Asia Bank with effect from 02 May 2021. He is the natural choice to lead the bank's aggressive growth journey to the forefront of the industry. Mr.Jayantha Rangamuwa is an experienced professional with expertise in management, finance, credit and marketing with over 30 years of senior management exposure having held key positions at strategic and operational levels. He will take over the reins of the Bank from the outgoing Chairman, Mr. G A R D Prasanna, who announced his retirement with effect from 01st May 2021 from the Board of Pan Asia Bank after completing his term as a Director.
He was appointed to the Board of Pan Asia Bank as Director in August 2014 and as Deputy Chairman in January 2018. Mr. Rangamuwa has been the Managing Director of Vallibel Finance since its re-launch and Managing Director of Vallibel Properties (Pvt) Ltd. He is credited with driving the exponential growth of Vallibel Finance. He is a former Director of Mercantile Investments PLC and also had stints at Central Finance and Ernst & Young.
A Fellow of the Chartered Institute of Marketing (UK), he is a member of the Institute of Management Accountants (Australia) and has an MBA from the University of Southern Queensland. He is also a Fellow of the Sri Lanka Institute of Credit Management and holds a Post Graduate Diploma in Finance Administration from the Institute of Chartered Accountants of Sri Lanka and a Certificate in Foundation studies (Sports) from Unitec, New Zealand.
In yet another significant appointment, veteran banker, Mr. Aravinda Perera will be taking over as the Deputy Chairman from 2nd May 2021. Appointed to the Pan Asia Bank Board in August 2017, he counts over 37 years in the banking sector and functioned as the Managing Director of Sampath Bank PLC from 1st January 2012, until his retirement in September 2016.
Presently he is the Managing Director of Royal Ceramics Lanka PLC and Chairman of Singer Finance (Lanka) PLC. He is a Director of Hayleys PLC, Hayleys Aventura (Private) Ltd., Fentons Ltd. and Hayleys Advantis Ltd. He is also a former Governing Board Member of the Institute of Bankers of Sri Lanka and Past President of Association of Professional Bankers, Sri Lanka.
Mr. Perera was honoured with the 'CEO Leadership Achievement Award 2016' by the Asian Banker and was also the recipient of the prestigious 'Platinum Honours – 2014' award by the Postgraduate Institute of Management Alumni (PIMA) of Sri Jayewardenapura University. He was also honoured with the 'Award for the Outstanding Contribution to the Banking Industry – 2015' by the Association of Professional Bankers and was also awarded an Honorary Life Membership by the Association of Professional Bankers in October 2018.
He is a Member of the Institute of Engineers of Sri Lanka (MIESL) and a Chartered Engineer (C.Eng.). He is also a Fellow of the Chartered Institute of Management Accountants (UK) (FCMA) and a Fellow of the Institute of Bankers – Sri Lanka (FIB). He also holds an MBA from the Post Graduate Institute of Management.
Going from strength to strength, Pan Asia Bank is positioned firmly as the 'Truly Sri Lankan Bank'.