Vallibel Finance reports strong 3Q amid robust loan growth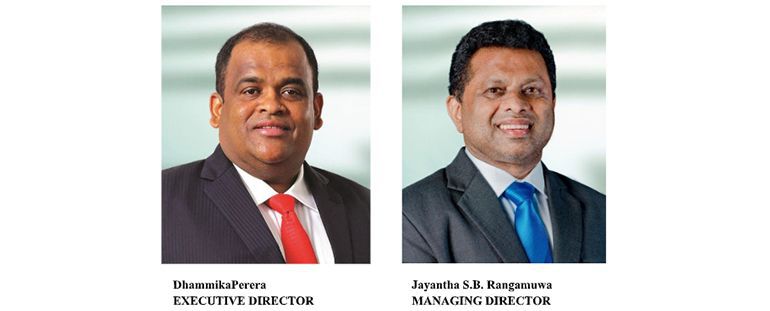 14-03-2022
Vallibel Finance PLC reported some solid financial performance for the three months ended on December 31, 2021, providing a glimpse into how the mid-sized non-bank financial services sector had broadly performed in the final three months of 2021, where the interest rates were on the climb.
According to the interim results, the company reported a net interest income of Rs.1.50 billion in the three months to December 31, 2021, up 33.2 percent over the same period in 2020, as the interest incomes rose faster than the corresponding costs.
Although the leases book was mostly in standstill, mainly due to the 2020 ban on vehicle imports, the company gave Rs.12.5 billion in loans and advances, which included very little from the leases and hire purchases in the nine months through December 2021.
As at December 31, 2021, the company had assets of Rs.69.5 billion, which grew by nearly 26 percent.
Despite the expansion in the loans, the company managed to maintain its asset quality at higher levels and in fact improved it in the last three months. The gross non-performing loans ratio, which was at 4.81 percent at September 2021, came down to 3.15 percent by December-end, making Vallibel Finance an outlier in the overcrowded finance company marketplace, which is typically characterised with lower asset quality relative to their banking counterparts.
However, the company made provisions of Rs.215.3 million against possible bad loans and other financial assets, an 18 percent increase from a year ago.
The company also generated fee and commission incomes of Rs.180.9 million in the three months, up 62.5 percent from the same period in 2020, as the business was stronger than the first year of the pandemic, as the lenders and borrowers were buoyed by the historically low interest rates in town.
The company reported earnings of Rs.12.24 a share on an annual basis on profits of Rs.720.2 million in the October-December quarter, compared to earnings of Rs.7.41 a share or Rs.436.3 million in the corresponding period in 2020.
For the nine months through December 31, 2021, the company reported earnings of Rs.11.44 a share or Rs.2.02 billion, compared to earnings of Rs.5.31 a share or Rs.937.9 million in the same period in 2020.
The company's return in equity, the mostly watched investor ratio, was at an attractive 29.88 percent by the end of December 2021, compared to 18.05 percent a year ago. The company remained well capitalised and well liquid to sustain its future growth.
The company raised Rs.5.5 billion worth of customer deposits during the nine months.
Billionaire businessman Dhammika Perera and his investment vehicle Vallibel Investments Private Limited together held a 73 percent stake in Vallibel Finance by December 31, 2021.