Vallibel Finance Moves To New Location In Matara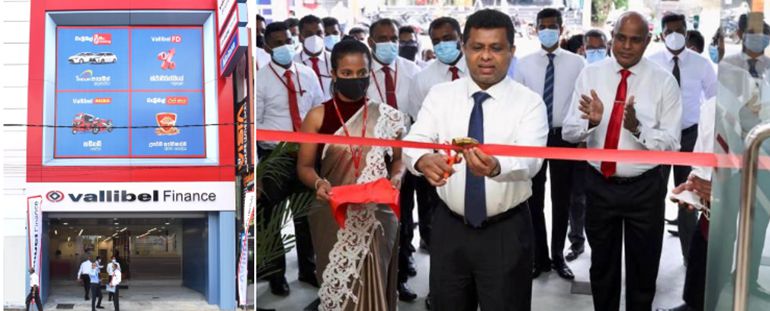 23-02-2022
Vallibel Finance, the renowned brand of financial services recently relocated its Marata branch to allow better access to quick and efficient financial facilities to all those in Matara.
The Managing Director of Vallibel Finance Mr. Jayantha Rangamuwa, graced the occasion of the inaugural ceremony and proudly declared opened the branch to the public amidst a distinguished gathering of loyal customers and well wishers.
"We have moved to a better and bigger location to make sure we serve our customers better and give them the utmost in convenience and the best of customer service in our new, state-of-the-art facility", said Jayantha Rangamuwa, Managing Director of Vallibel Finance.
"Vallibel Finance is no stranger to Matara and truly understands the needs and aspirations of its people. Right on the cutting-edge, our new center of excellence is poised to serve Matara better than ever", he said.
Vallibel Finance has been twice honored during the year by two prestigious award as the 'Best Finance Company 2021'by Global Economics and Global Banking and Finance for its performance, thereby certifying its status as a strong and respected industry name.
Vallibel Finance deals primarily in Leasing, Gold Loans, Fixed Deposits, Group Personal Loans, Mortgage Loans, Education Loans, Auto Drafts and Microfinance products deployed via a cutting-edge technological framework.