Vallibel Finance Opens For Business In Kadawatha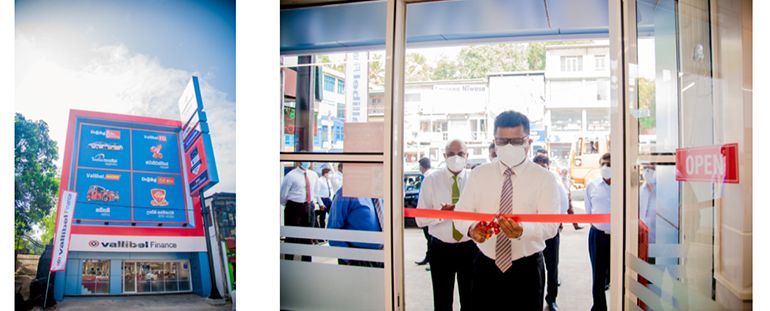 24-03-2022
Seeking to serve a wider clientele and increase accessibility to financial services, Vallibel Finance., recently unveiled the latest addition to its branch network with a new branch in Kadawatha.
This branch will help customers, in this high-growth region in the Western Province, to more easily access of financial services. The new Vallibel Kadawatha branch was officially declared open by The Managing Director of Vallibel Finance Mr. Jayantha Rangamuwa, amidst an intimate gathering of top officials and customers, in line with health guidelines.
"We have a great relationship in Kadawatha, bringing financial solutions tailor-made to a vast number of people. The new branch will be able to broaden our offerings, enhancing the quality and speed of service which Sri Lanka know us for, said Mr. Rangamuwa, speaking at the unveiling.
We are pleased to have been recognized as an employer of choice in Sri Lanka, having been named as a Great Place to Work for many years consecutively. As we progress with our network expansion, we are also looking to consolidate our team to undertake future challenges," he added.
Vallibel Finance continues to take firm roots across the country and deals primarily in Leasing, , Fixed Deposits, Gold Loans, Group Personal Loans, Mortgage Loans, Education Loans, Auto Drafts and Microfinance products deployed via a cutting-edge technological framework.
Further cementing its credentials, Vallibel Finance PLC was recently crowned 'Best Finance Company 2022' by the prestigious Global Economies.