Dhammika launches digital university in philanthropic move to promote free but quality education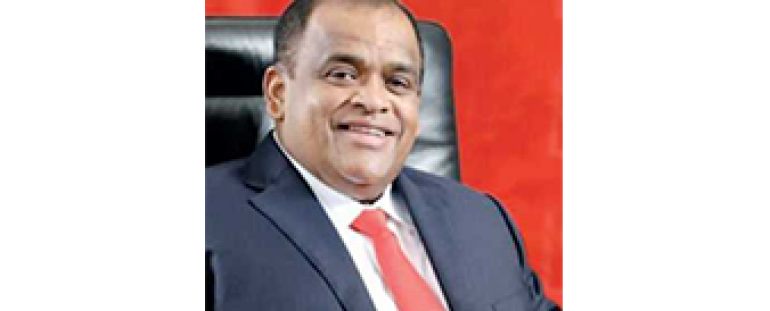 07-12-2020
Business leader Dhammika Perera who of late has aggressively promoting free but quality education on a philanthropic basis has launched a 'digital university,' a platform where learners get access to free online courses offered by various reputed universities and institutions around the world.

The initiative is via his philanthropic arm, DP Foundation, set up by him and his wife Priscilla.

Earlier he launched DP Kids, aimed at children, and with the latest digital university Dhammika is keen to make available free but quality education opportunities to learners from as young as two years up to their 20s.

Dhammika is a strong believer that "education is the key to better jobs and improved life" and has been championing this via new initiatives.

DP Foundation said the latest initiative marked an important milestone in Sri Lankan higher education, as it provided anyone who was enthusiastic about widening his or her knowledge and skills with the opportunity of accessing quality and world recognised course content in the comfort of their home, regardless of economic and social statuses.

DP Digital University is a beneficial resource to the people in the workforce as well to develop and polish up their skill sets, at their own pace.

DP Digital University has an extensive library of over 8,000 free courses varying from accounting and finance, business management, computer science, engineering, health and medicine, human resource management and 40 more categories to choose from. They are taught by expert instructors from world-famous universities such as Harvard University, University of Cambridge, MIT, IBM, Monash and over 55 other world-renowned universities.

The DP Foundation said: "DP Digital University democratises education."

It provides opportunities for anyone who is keen to learn, regardless of their age or circumstances. Whether one is a professional seeking to climb up the career ladder with better qualifications or an enthusiastic learner seeking personal enrichment through wider knowledge, DP Digital University has got every aspect covered.

Following is some feedback from students who completed courses on DP Digital University:

Nethmi T. Wijesinghe who pursued 'The Strategy of Content Marketing' from University of California, Davis, said: "I really enjoyed the online courses I completed through DP Digital University as it was very interesting and I could complete at my own pace. It is a great opportunity for self-motivated people to explore and learn new subjects. DP Digital University is a great venture."

Shithila Mahabaduge who followed 'Fibonacci Numbers and the Golden Ratio' from the Hong Kong University of Science and Technology said it was through DP Digital University she discovered and completed the course.

Dinuk Peiris who is following 'Introduction to Marketing' at University of Pennsylvania said: "I recently completed my ALs and I have been following courses on DP Digital University in my free time to improve the knowledge for my higher studies."

Free course categories via DP Digital University include business and management, computer science, engineering, economics, accounting and finance, agriculture, architecture, art and culture, aviation, biology and life sciences, chemistry, cooking, creative design and illustration, data science, education and teacher training, energy and earth sciences, environmental science and sustainability, fashion design, film and video, graphic design, hair and beauty, healthcare and medicine, human resource management, humanities, industrial design, math and logic, media and communication, music, personal development, philosophy and ethics, physical science, quantity surveying, social science, sports and tourism and hospitality and languages.

To enrol at DP Digital University please visit DP Digital University website at www.dpuni.org or for further inquiries email us at info@dpfoundation.org.lk.