Vallibel Finance moves to multi-faceted location in Ratnapura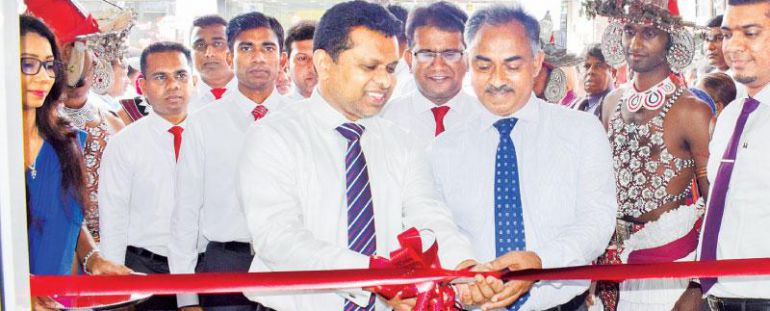 18-08-2018
Located at the heart of Ratnapura in Main Street, the branch is poised to serve the diverse demands of a populous embracing a world of new opportunity.

"The city of gems isn't merely confined to natural treasure but is well tuned to opportunity in a rapidly evolving world.

Adding lustre to Ratnapura is its cascading plantations and trade which combine to enhance potential of the area once dependent on gemstones," said Managing Director, Vallibel Finance, Jayantha Rangamuwa at the opening.

Sri Lanka's most respected finance company is right there with the people of Ratnapura, now even better placed to serve their financial needs, he said.

Rangamuwa reiterated that Vallibel's award-winning financial formula is for people in all corners of the country.

Ratnapura with its multi-faceted economy - agriculture, trade and industry as it forays into the future can be assured that our financial solutions will be tailor-made for each individual who looks to us, he said.

Vallibel Finance is no stranger to Ratnapura, having been an integral part of the landscape for seven and half years. The company is well poised for a long tenure from its new centre of excellence.

Vallibel Finance continues to take firm roots across the country and deals primarily in Leasing, Gold Loans, Fixed Deposits, Group Personal Loans, Mortgage Loans, Education Loans, Auto Drafts and Microfinance products deployed via a cutting-edge technological framework.