Vallibel Finance Opens New Branch In Ambalangoda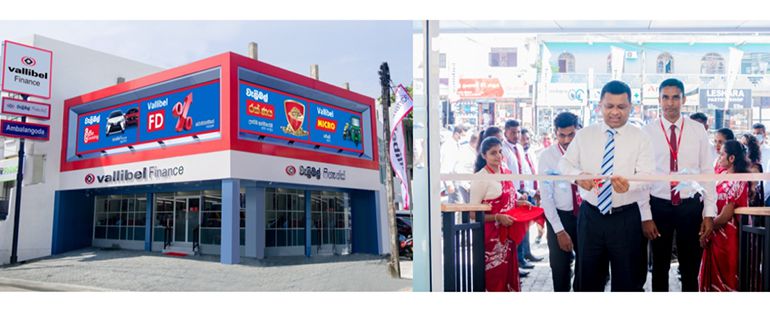 30-11-2022
As one of Sri Lanka's most trusted and rapidly growing finance companies, Vallibel Finance recently opened a new branch at Ambalangoda, thereby widening its geographic presence in the country. The new branch is situated at No. 16 Wickramasuriya Road, Ambalangoda for enhanced customer convenience and easy access.
The new branch was opened ceremoniously by Jayantha Rangamuwa, Managing Director of Vallibel Finance PLC, along with senior officials, branch staff, key customers and well-wishers.The new branch will widen the reach of Vallibel Finance and enable the residents of the town and surrounding areas to access its comprehensive range of financial solutions.
Commenting on the addition of yet another branch, Jayantha Rangamuwa, Managing Director of Vallibel Finance stated, "Vallibel Finance always put customers first - and our legendary customer centricity inspires us to ensure that people have access to our services in every corner of the country. Enabling financial inclusion is one of our core objectives and in the current economic predicament our customers need our support to boost their financial security, which will help uplift communities."
The leadership demonstrated by Vallibel Finance is apparent in its outstanding financial performance for the 2021/22 year despite the external challenges that prevailed through the period.The Company recorded a pre-tax profit of Rs. 4.7 billion (67.1% increase). The company's prudent financial discipline is reflected in its Non-Performing Loans (NPL) ratio strengthening to 2.73 % from 4.48% in the previous year despite the deterioration in the economy.
As a result of demonstrating exceptional performance across all its KPIs including growth, stability, profit and expansion in the face of challenges as at today, Vallibel Finance was awarded the "Best Finance Company 2022" for the 2nd consecutive year by The Global Economics UK.