Vallibel Finance records PBT of Rs. 2.4 Bn amidst challenging market conditions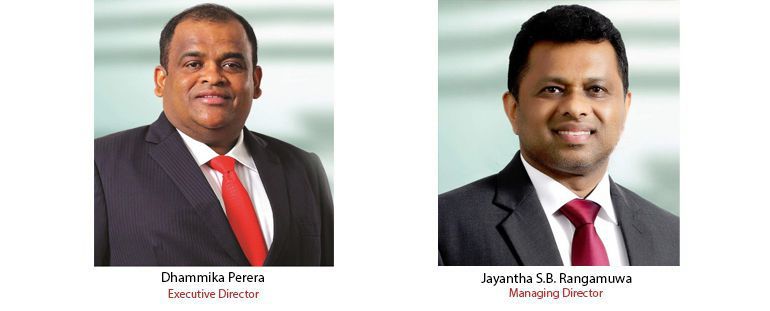 28-07-2020
Vallibel Finance reported yet another year of highs despite market turmoil with Revenue amassing to Rs. 9.7 billion in the financial year ending March against the corresponding figure of Rs. 8.7 billion in the previous financial year. The top-line bolstered by a growth of 11.12% is all the more commendable weighed against a negative outlook in the socio-economic sentiments prevalent in the country from the double blows of Easter attacks and Covid-19 pandemic. Non-performing loans (NPL) ratio of 5% mutes testimony to the company's legacy of financial stewardship even during exceedingly challenging times.
Loan Portfolio expanded to Rs.41.1 billion in the period under review, clocking a growth of 5.4% from a previous Rs. 38.9 billion. Meanwhile, Net Interest Income grew by a healthy 20.64%, crossing Rs. 4 billion as against Rs. 3.3 billion in the previous financial year – a notable achievement against negative sentiments.
All key indicators delivered year-on-year growth despite market volatility once again, reaffirming the company's strong operational fundamentals on which Vallibel Finance has built its reputation as being among Sri Lanka's most respected finance companies. Pre-tax Profits for the year under review reached Rs. 2.4 Billion, yet another milestone, growing by 6.93% from the previous figure of Rs. 2.2 billion illustrating the company's sustained ability to manage its core drivers in the midst of tumultuous times, prudently managing assets and liabilities.
Deposits, the barometer of public confidence amassed to Rs. 29 Billion, growing exponentially by 14.97% over the previous period under spotlight. "We have been able to record impeccable performance, both qualitative and quantitative during a very challenging and daunting period of time. This is a testament to the ability of our remarkable workforce, our strength, our dedication, our constant need to better ourselves and implementations of our high performing strategies said Managing Director Mr. Jayantha Rangamuwa.
"In a year devastated by external volatility it was a litmus test for the finance world but Vallibel Finance has not only been able to come out with heads high but at the same time stand firm in its commitment to its customers across the country at a time of great despair. Again, it gives me tremendous pride to see Vallibel Finance blazing a trail as the flag-bearer of Vallibel Group, Chairman and corporate icon Mr. Dhammika Perera said.
The Total Equity column showed resilience, expanding 18.40% to Rs. 6.4 billion in the financial year ending March 2020. The figure for the previous year was Rs. 5.4 billion. Accustomed to consistently impressive performances, customers and shareholders keenly noted a 7.89% growth in the company's asset base which rose to Rs. 51.4 Billion from a previous Rs. 47.6 Billion. Total Assets stood firm at Rs. 51 billion, increasing by 7.89% from the previous figure of Rs. 47 billion, thus crossing a monumental landmark during the year.
"The credit as usual goes to a team that has come to be recognized among industry's best and I consider it a privilege to give leadership to such an outstanding crop especially at such highly volatile times, said Mr. Rangamuwa.
The financial year, as we know, plunged the world into its darkest days in the modern era with the one of the toughest times with the advent of the Easter attacks and the Covid-19 pandemic and our firmest test lies ahead. We will approach the future with the insights and acumen garnered over the years, renewing our commitment to our people and country with a high level of optimism and resolve, said Mr. Rangamuwa.
Vallibel Finance concluded the financial year on a high recording the 2nd highest rate of growth in Brand Value for the Year 2019 - with a growth rate of 108%, while upgrading the brand rating of Vallibel Finance to "A+"in 2019, enhancing its widely established brand reputation of being a strong and respected industry name, achieved within a relatively short period of time.