Vallibel Finance records outstanding year as revenue tops Rs. 8 Billion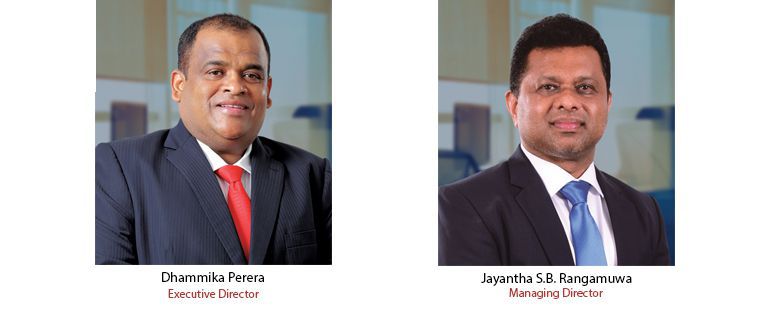 20-06-2019
Vallibel Finance PLC reaffirmed its standing as one of the most respected finance company in Sri Lanka, delivering yet another sterling performance in the financial year ending March 2019 with all key indicators posting outstanding impressions for the financial year ending March 2019. Net profits scaled the billion rupee summit once again.Net profits recorded a growth of 11% over the previous figure while gross profits reached Rs.2.3 billion, an increase of 21% over the previous financial year.
"Tough times define through character and I'm impressed how Vallibel Finance PLC continues to deliver outstanding results, year after year, befitting a true flag-bearer for the Vallibel Group", said Mr. Dhammika Perera, the visionary leader of Vallibel conglomerate.
Accustomed to consistently impressive performances, customers and shareholders keenly noted a 24% growth in the company's asset base which rose to Rs. 47.6 Billion from a previous Rs. 38.4 Billion. There was greater joy all around as deposits, the primary yardstick of public confidence, leapfrogged to Rs. 25.4 Billion, withering relentless onslaughts from an exceedingly volatile and competitive marketplace. Deposits grew by 15% over the previous year.
"The time for the annual report card is always a defining moment and the company's unwavering ability to deliver consistently is a tribute to the unwavering commitment and tenacity of its team."says Jayantha Rangamuwa, Managing Director of Vallibel Finance.
Vallibel Finance reveled on the cutting-edge with its robust and innovative style of financial stewardship yielding phenomenal returns with revenue reaching Rs.8.7 Billion, a 26% growth over the previous year's mark of Rs.6.9 Billion. Net interest income clocked a 22% increase to reach Rs.3.3 Billion from the previous year's Rs.2.7 Billion Operating profits obviously obliged to reach Rs.2.3 Billion, an increase of 21% from the previous year's Rs.1.9 Billion.
Non-performing loan ratio recorded as 3.02% at the end of the financial year from the previous year's 2.27% mutes testimony to the economic upheaval experienced throughout the year with the company being able to mitigate the negative impact as best as possible through its well-administered systems and processes. Return on average equity moved to 25.73% from the previous year's 34.77%.
"It's no brainer that times are indeed difficult for the finance industry but Vallibel Finance has handled yet another year with great astuteness and accountability, striking a responsible balance between taking care of the diverse needs of our customers island-wide and our responsibility as financial stewards", Mr. Rangamuwa said. We will take our achievements and insights into the new year as we set our sights on an even better year, he said.
Vallibel Finance concluded the financial year on a high recording the 2nd highest rate of growth in Brand Value for the Year 2019 - with a growth rate of 108%, while upgrading the brand rating of Vallibel Finance to "A+" in 2019 as per Brand Finance 2019.
Accolades also included being listed among Top 20 Most Admired Companies in Sri Lanka by International Chamber of Commerce in 2018.