Vallibel Finance Records PBT of Rs. 2.38 Bn Amidst Challenging Market Conditions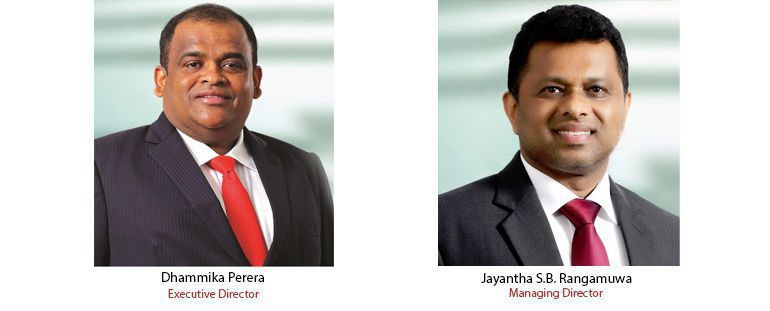 20-07-2021
INCOME GROWS TO RS. 9.46 BILLION
Vallibel Finance PLC yet again demonstrated its time-tested resilience and industry leadership status by achieving impressive results in all its KPIs across fixed deposits, lending portfolio and profitability, while recording positive growth as compared to the negative growth recorded by the overall financial services industry in the 2020/21 financial year.
The Company recorded a Profit before Tax of Rs. 2.3 billion which was an increase of 28.3% and its Profit after Tax soared to Rs. 1.7 billion from Rs. 1.2 billion in the previous year, supported by an aggressive strategy to optimize costs, focus on collections and seek new business avenues, all the while supporting customers to tide over the crisis.
The strong management expertise in the Company is evidenced in Non-Performing Loans (NPL) ratio improved to 4.48% from 5.01% in the previous year despite a rash of defaulted payments against industry average rate of 13.9%.
This positive result for the Company reflects the recovery and collection drive embarked upon during the year despite the challenging impact on many customers linked to sectors such as tourism, vehicle imports etc., which were badly affected during the year.
The Company grew its Gross Loan Portfolio to Rs.50 billion in the period under review, from Rs. 42 billionin the previous year, reflecting a growth of 19.0% as a result of the company's aggressive growth strategy. Vallibel Finance served customers mindfully during this difficult period, helping to rehabilitate them by extending loans as per the government stipulated moratorium and even going beyond these norms to grant concessions to customers engaged in industries which were hit particularly hard.
Pre-tax Profits for the year under review achieved a notable all-time high of Rs. 2.8 billion, expanding by 17.1% from the figure of Rs. 2.4 billion in the previous year, which is a testimonial to the Company's prudent management and wealth of experience in the financial services industry, in particular, managing in the face of adversity.
The public confidence in the Company was evident in the success achieved in deposit mobilisation during the year. Deposits soared to Rs. 32 billion, a commendable growth by 10% from Rs. 29 billion in the previous year. Total Assets increased to Rs. 55 billion, expanding by 7.4% from the previous figure of Rs. 51 billion.
"We are proud of the financial performance that Vallibel Finance has delivered despite the challenges posed by the pandemic, which resulted in an economic slowdown, while the vehicle import ban impacted the financial services industry. Powering positive growth across all parameters is a fitting achievement that has been brought about by a dedicated and professional team.The entire team at Vallibel Finance has shown exceptional commitment to achieving set targets," said Managing Director of Vallibel Finance, Jayantha Rangamuwa.
Generating wealth for shareholders, the Company's Earnings per Share increased to Rs. 29.36 from Rs. 21.29 in the previous year.
Commenting further, Dhammika Perera, Chairman Vallibel Group said, "Year after year, despite severely challenging operational environments and a global pandemic, Vallibel Finance continues to deliver unfailingly on its commitment to safeguard and create wealth and prosperity for all its stakeholders and shareholders, while making a valuable contribution to the Vallibel Group as the flagship company of the highly diversified conglomerate."
Notably, Vallibelhas been twice honoured during the year by two prestigious award as the 'Best Finance Company 2021'by Global Economics and Global Banking and Finance for its performance, thereby certifying its status as a strong and respected industry name.