Rohan Tennakoon Appointed As Chief Operating Officer At Vallibel Finance PLC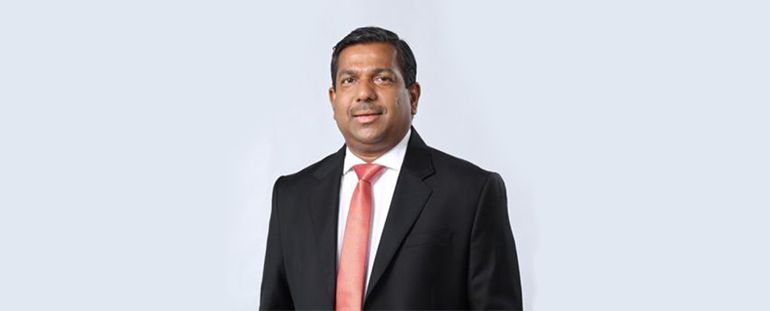 22-08-2023
Consolidating the profile of its senior management team, Vallibel Finance PLC recently welcomed Rohan Tennakoon on its team as Chief Operating Officer to drive its next stage of growth. An accomplished and results-driven professional with a progressive career spanning over 30+ years mostly in Finance and Banking sector with exposure to Manufacturing, Travel & Accounting, Rohan also possesses a proven track record in Business Management, Operations, Branch Operations, Credit and Credit Administration, Marketing, Business Development, Legal and Enterprise Risk Management with accredited Corporate, Social, Regulatory and Industrial connections with a high level of integrity. He joins with the mandate of implementing future expansion plans and driving new developments for Vallibel Finance PLC.
Prior to joining Vallibel Finance PLC, he was Head of Operations at People's Leasing & Finance where he held extensive responsibilities including being overall in charge of Recoveries, Credit Administration, Tender & Auctions, Administration, Sustainability & Logistics Departments and managing the Treasury back office. He was also Deputy General Manager - Chief Risk Officer for the finance company. In some of his notable achievements during his tenure, he was heading 40 branches and spearheaded the Islamic Finance Unit to a strong profit earning business. Under his leadership, the Islamic Finance unit won many industry awards.
He holds an MBA degree in Business AdministrationUniversity of Colombo andM.Sc. in ManagementUniversity of Sri Jayewardenepura. He was appointed to the eminent panel of Sector Engagement Committee (SEC)by the Governor of the Central Bank of Sri Lanka and also served on its Financial System Stability Consultative Committee (FSSCC). He was Chairman of the Finance House Association (FHA) and Director of Leasing Association of Sri Lanka-LASL, Director of the Sri Lanka Institute of Credit Management-SLICM and served on the panel of jury of the National Sales Congress (NASCO) - SLIM Sri Lanka, for the past 7 years consecutively amongst other reputed associations.
Vallibel Finance has a distinguished legacy spanning 16 years, marked by consistent growth and an unwavering dedication to customer service. With a primary emphasis on addressing the diverse needs of customers nationwide, regardless of magnitude, Vallibel Finance strives to provide innovative and tailored financial solutions with a strategically established network of over 60 branches across Sri Lanka.
Equipped with its cutting-edge corporate office, considered a landmark in its own right, and firmly established as a benchmark company within the financial services sector, Vallibel Finance stands poised to dominate the financial services sector.