Vallibel Finance Unveils Latest Branch In Mawanella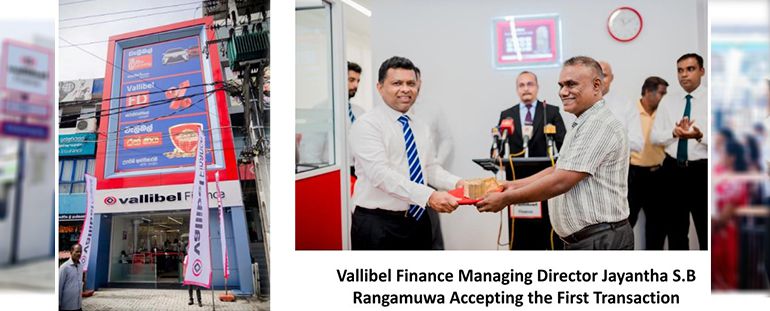 04-05-2023
Expanding its outreach across Sri Lanka, Financial trailblazer Vallibel Finance opened its latest branch in the Sabaragamuwa Province of Mawanella recently at No. 232, Main Street, Mawanella. Offering a diverse product mix aimed at developing the financial needs of Mawanella. Vallibel Finance established this new fully-fledged branch with spacious and modern facilities together with a team of highly dedicated customer care officials.
The Managing Director of Vallibel Finance Jayantha Rangamuwa, graced the occasion of the inaugural ceremony and declared opened the branch to the public amidst a distinguished gathering of loyal customers and well wishers.
At the inaugural ceremony he said, Vallibel Finance is moving into all corners of the country, we have experienced a rise in demand for financial services among the people of this region".
He further stated that "The new branch will create a vast opportunities for the progressive and innovative business community of Mawanella and suburb with the multi-faceted financial services delivered by our courteous and efficient staff ensuring customer satisfaction."
Vallibel Finance continues to take firm roots across the country and deals primarily in Leasing, Fixed Deposits, Three Wheeler Leasing, Gold Loans, Mortgage Loans, Education Loans, Auto Drafts and Microfinance products deployed via a cutting-edge technological framework.
As a result of demonstrating exceptional performance across all its KPIs including growth, stability, profit and expansion in the face of challenges as at today, Vallibel Finance was awarded the "Best Finance Company 2022" for the 2nd consecutive year by The Global Economics UK.